All About America's Game®
Learn more about the folks who keep the Wheel spinning.
Bios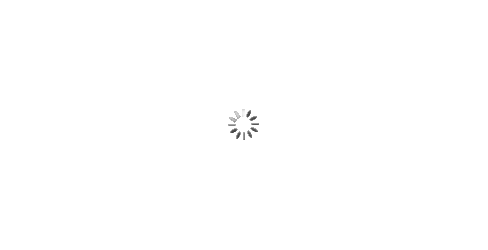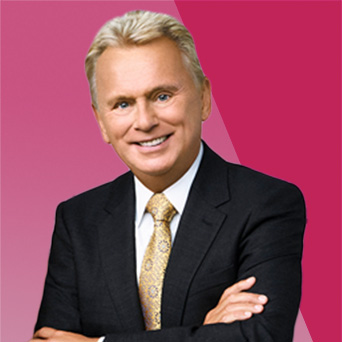 Pat Sajak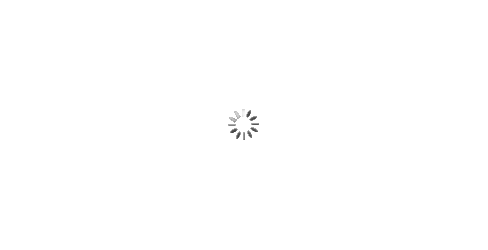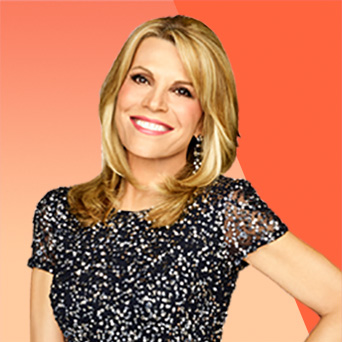 Vanna White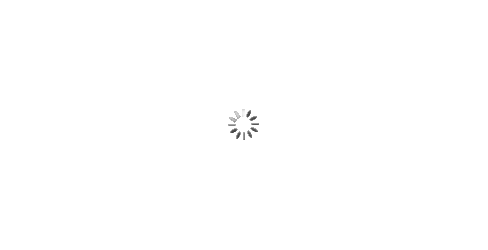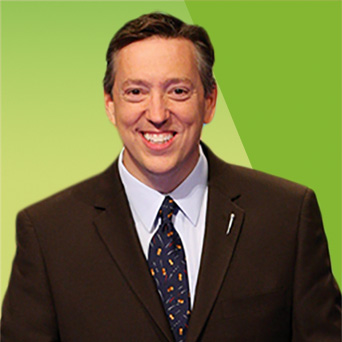 Jim Thornton
Pat Sajak is in his 39th year as Host of Wheel of Fortune. He joined America's Game® in 1981, when the show aired on network daytime television. The top-ranked syndicated version made its debut in 1983, with Sajak at the helm.
Since then, he has earned three Emmy® Awards, a People's Choice Award and a star on the Hollywood Walk of Fame. In June 2011, Sajak was honored again by the National Academy of Television Arts & Sciences when he was presented with the Daytime Emmy® Awards Lifetime Achievement Award. In April 2018, he was inducted into the NAB Broadcasting Hall of Fame, along with Co-Host, Vanna White; Executive Producer, Harry Friedman; and Wheel of Fortune, itself. Most recently, on March 22, 2019, Pat Sajak was recognized by Guinness World Records® for having "the longest career as a game show host for the same show," totaling 35 years and 198 days when presented.

"I was very lucky in that I always knew that I wanted to be in broadcasting," says Sajak. "My early heroes were people like Arthur Godfrey, Dave Garroway, Steve Allen and, especially, Jack Paar. They helped shape what a television personality was, paving the way for so many others."
Sajak was born and raised in Chicago, where he broke into broadcasting as a newscaster and announcer at a small radio station. He joined the Army in 1968 and was sent to Vietnam. There, he spent a year and a half with Armed Forces Radio in Saigon — and, like Robin Williams in the feature film of the same name, he started each day by shouting, "Good morning, Vietnam!"

Following his discharge, Sajak spent a year at another small radio station in Murray, Ky. He then decided to move to the nearest big city, Nashville, and enter the television business. Sajak was hired by WSM-TV as a staff announcer, eventually expanding his role to talk shows and weather reporting. There, he was spotted by a talent scout for KNBC-TV in Los Angeles and, in 1977, he joined that station as its weatherman.

Four years later, he was chosen by Wheel of Fortune's creator, Merv Griffin, to assume hosting duties on the series' network daytime edition. In 1983, the nighttime version of the show was launched, and it has been one of the top-rated syndicated TV programs ever since.
Vanna White quickly became a household name when she was named Co-Host of Wheel of Fortune in 1982. After auditioning alongside over 200 other hopefuls, Merv Griffin ultimately awarded the coveted spot to Vanna because "she turned the letters the best."
Growing up in North Myrtle Beach, S.C., Vanna never dreamed that one day she would be a pop culture icon. After attending the Atlanta School of Fashion Design and becoming one of the area's top models, she moved to Los Angeles to pursue an acting career.
Since her debut on Wheel of Fortune, Vanna has appeared in more than 7,000 episodes of America's Game®, revealing letters on the iconic puzzleboard, cheering on contestants and dazzling in a new outfit every night.
For her work on Wheel of Fortune, the Hollywood Chamber of Commerce honored Vanna with a star on the Hollywood Walk of Fame in April 2006. In April 2018, Vanna was inducted into the NAB Broadcasting Hall of Fame, along with Host, Pat Sajak; Executive Producer, Harry Friedman; and Wheel of Fortune itself.
With her success, Vanna has given back to those in need. Combining her passions for crocheting and helping children, she launched her own line of yarn called "Vanna's Choice," from which a portion of the proceeds are donated to St. Jude Children's Research Hospital. To date, Vanna has donated over $2 million through "Vanna's Choice" sales. She also lends her support to other causes wherever she can. She has worked on projects for American Cancer Society, Rebuilding Together, Feeding America, Los Angeles Food Bank, American Heart Association, Susan G. Komen Foundation and Verizon Wireless's literacy campaign, among others.
Jim Thornton became the voice of Wheel of Fortune when he joined America's Game® as announcer in 2011, at the start of the show's 29th season. Since then, Jim has become a popular figure with fans on the game show's social media platforms. He pops up on the show occasionally as well.
One of the most popular and distinctive voices in Southern California, Thornton has been a part of KNX 1070 Newsradio since 1985. He began by providing traffic reports through the syndicated traffic service, "Metro Traffic." Later he became a full-time morning traffic anchor for both KNX and CBS2 News, and in 2005, he was promoted to afternoon drive news co-anchor on KNX. Thornton can still be heard there weekdays when he's not taping at Wheel of Fortune. He can also be seen hosting pledge drives for Southern California's venerable public television station KCET.
In his hometown of Huntington, W. Va., Thornton began his broadcast career in 1983 at WOWK-TV while attending Marshall University. A year later, he moved to California and by 1989, he had his own morning show on Magic 94.3 FM in the San Fernando Valley. In 1992, Thornton became a "Hot Country" disc jockey for Westwood One Radio Networks, hosting a live music broadcast from coast to coast. From 1995 to 1999, he was the voice of Channel 13, KCOP-TV, in Los Angeles.
Over the course of his career, Thornton has received numerous broadcasting awards including the Edward R. Murrow award, Golden Mike awards and an Emmy. He also lent his voice to the 2011 Oscar-Nominated Short Animated Film, "Let's Pollute."
Viewers may also recognize Thornton's voice from his diverse body of voiceover work including: Disney's "Monsters, Inc." movie, theme park ride and Disney on Ice show; television shows: Celebrity Deathmatch, The Soup, The Cleveland Show, Rugrats and The Drew Carey Show; national TV and radio campaigns for: Cricket Wireless, Sonic Drive-in, Domino's Pizza, Bacardi, Budweiser, Kellogg's Cereal, Intel and Kraft Lunchables; and video games: Boom Blox 2, Wall-E, Finding Nemo, Cars and Mafia II.
Thornton lives in Los Angeles with his wife, Sue, and their son, Sam. He and Sam are both Advanced Open Water SCUBA divers, and the entire family supports JDRF (formerly called the Juvenile Diabetes Research Foundation) ever since Sam was diagnosed with Type 1 diabetes in 2009.
Credits
SUPERVISING PRODUCER

Steve Schwartz

SUPERVISING PRODUCER

Amanda Stern

CONSULTING PRODUCER

Pat Sajak

DIRECTED BY

Robert Ennis

COORDINATING PRODUCER

Bob Sofia
Show More